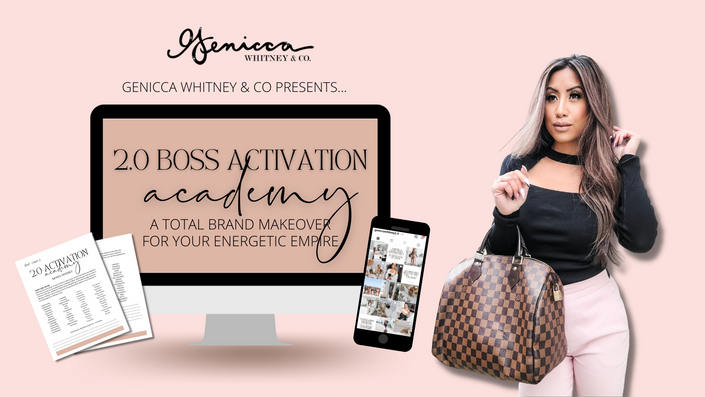 2.0 BOSS ACTIVATION ACADEMY™
An Entrepreneur's Roadmap to Start, Launch & Monetize Your Business
Imagine waking up feeling so activated to create with confidence, clarity and conviction in your business... How would that feel?
DOES THIS SOUND LIKE YOU?
... You've been posting on social media only to feel frustrated that you're not getting the results you want
... You're running out of people to talk to (friends + family are tired of being bothered to buy - again) -
... You're not exactly a fan of spamming random strangers - so, you struggle with being consistent
... You freeze when it comes to posting on social media simply because you have no idea what to post that your audience would engage with
... You're "winging-it" in your content and in your social media presence and crave clarity and a strategy... that actually feels aligned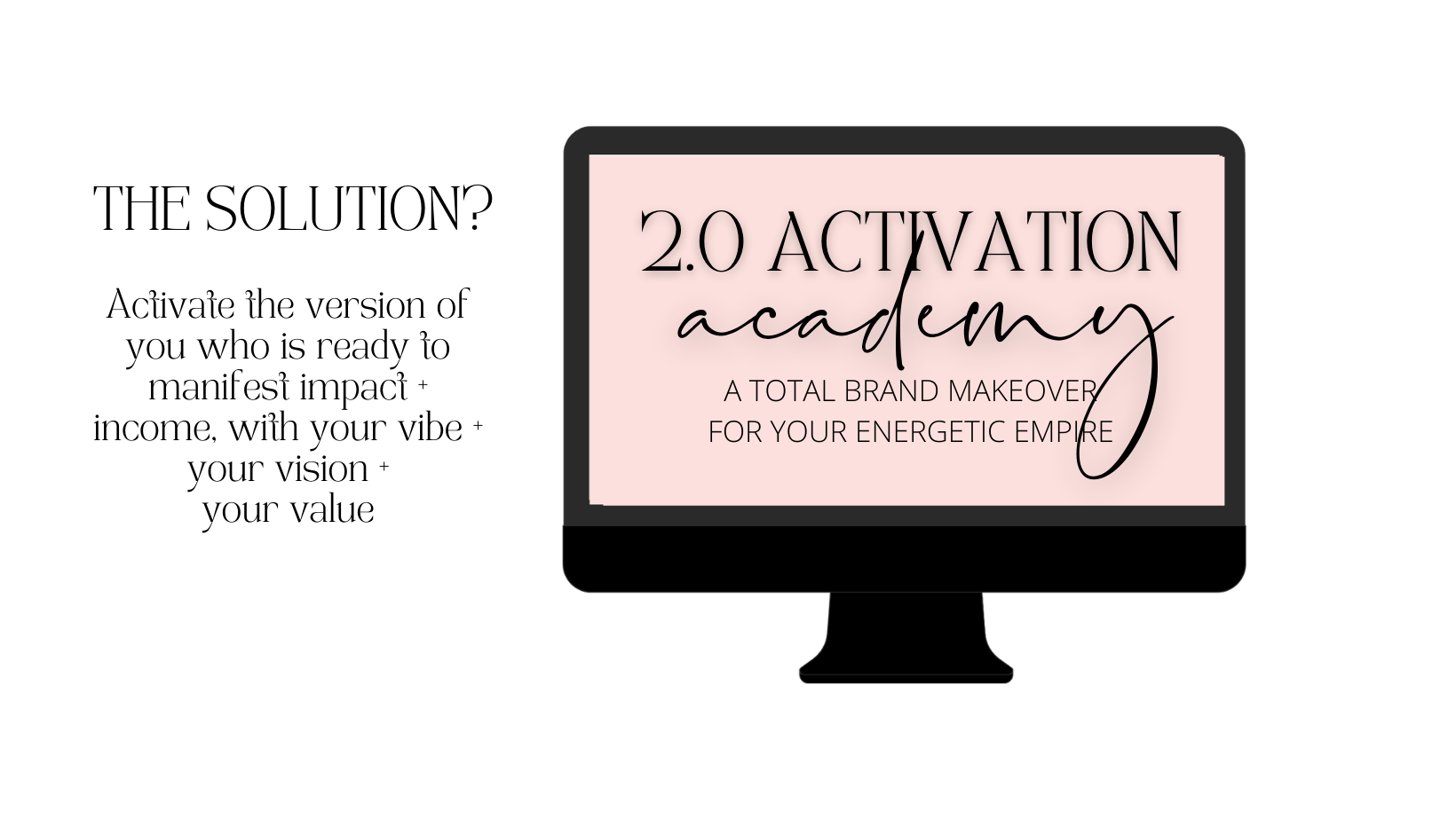 WHAT IF YOU...
Knew how to attract (not spam) the exact human who would benefit from what you offer?
Knew how to create a powerful presence on social media that magnetizes people to follow you, to engage with you and to buy from you?
Knew how to easily come up with content (beyond your products) that made people fall in-love with YOU, naturally developing a desire to buy?
WHAT IF YOU...
Spent less time scrolling, doubting and dreaming - and more time creating, delivering value that activates your audience... and enrolling with ease and posture?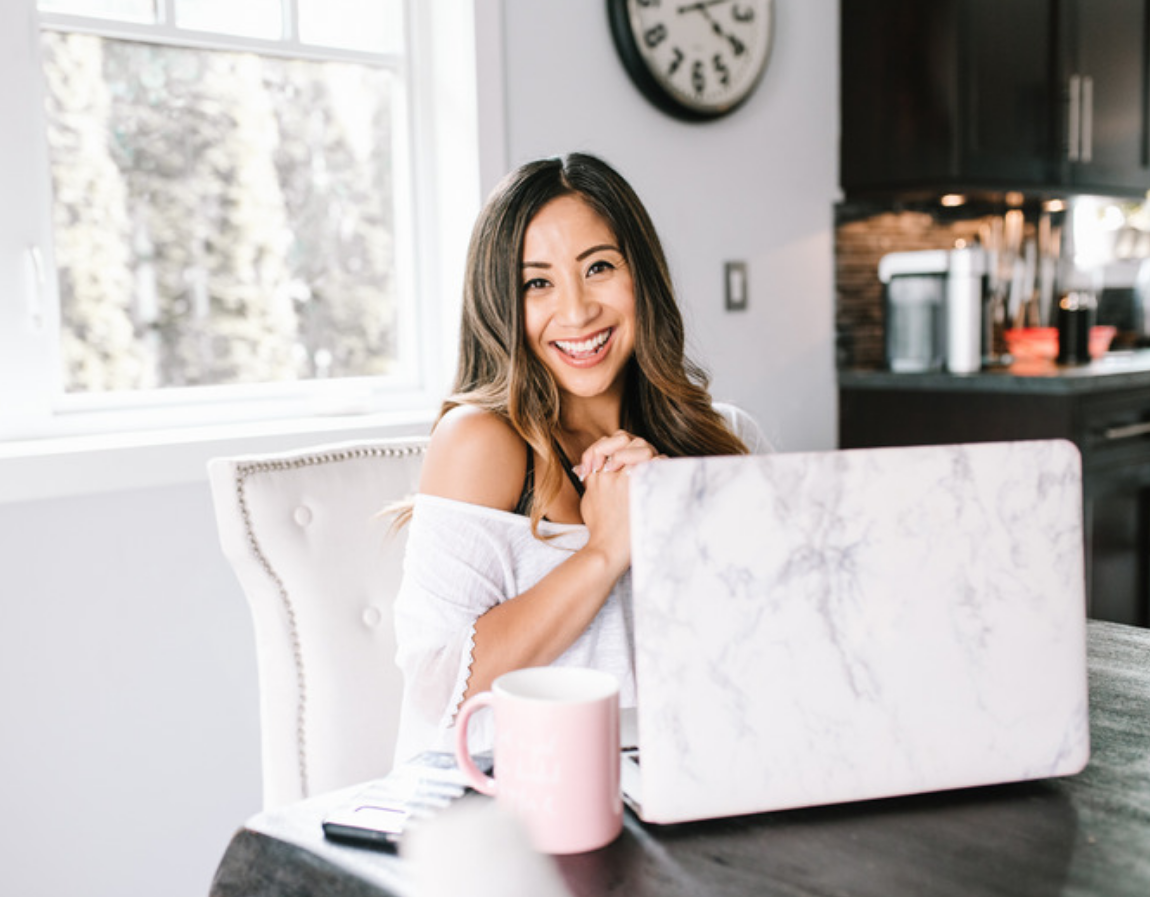 I HAVE GOOD NEWS BEAUTIFUL...
You can totally grow your network marketing business faster…
… without thousands of followers
… without harassing strangers in their DMs
… without feeling stuck with your content (only to hear crickets)
… without being "famous or popular"
WITH A PERSONAL & MAGNETIC BRAND - YOU SIMPLY STAND-OUT!
BUSINESS IS PERSONAL - AND FLASHING PRODUCTS IS NOT ATTRACTIVE.
You're probably wondering - why do I need a personal brand?
How does that make me... MAGNETIC?
HERE'S WHY.
People buy from people that they -
KNOW, LIKE & TRUST
You are MAGNETIC when you can connect deeper with your soulmate audience - without repelling them with another post about how you are obsessed with your product.
A STRANGER ON SOCIAL MEDIA WANTS MORE FROM YOU.
They need you activated - to activate them.
"SO, HOW DO I GET A STRANGER ON SOCIAL MEDIA TO KNOW, LIKE & TRUST ME?"
This is where the 2.0 Boss Activation Academy™ gives you the clarity you need to become the highest expression of you - and a roadmap to become an activator for real change in the world for massive growth in your business!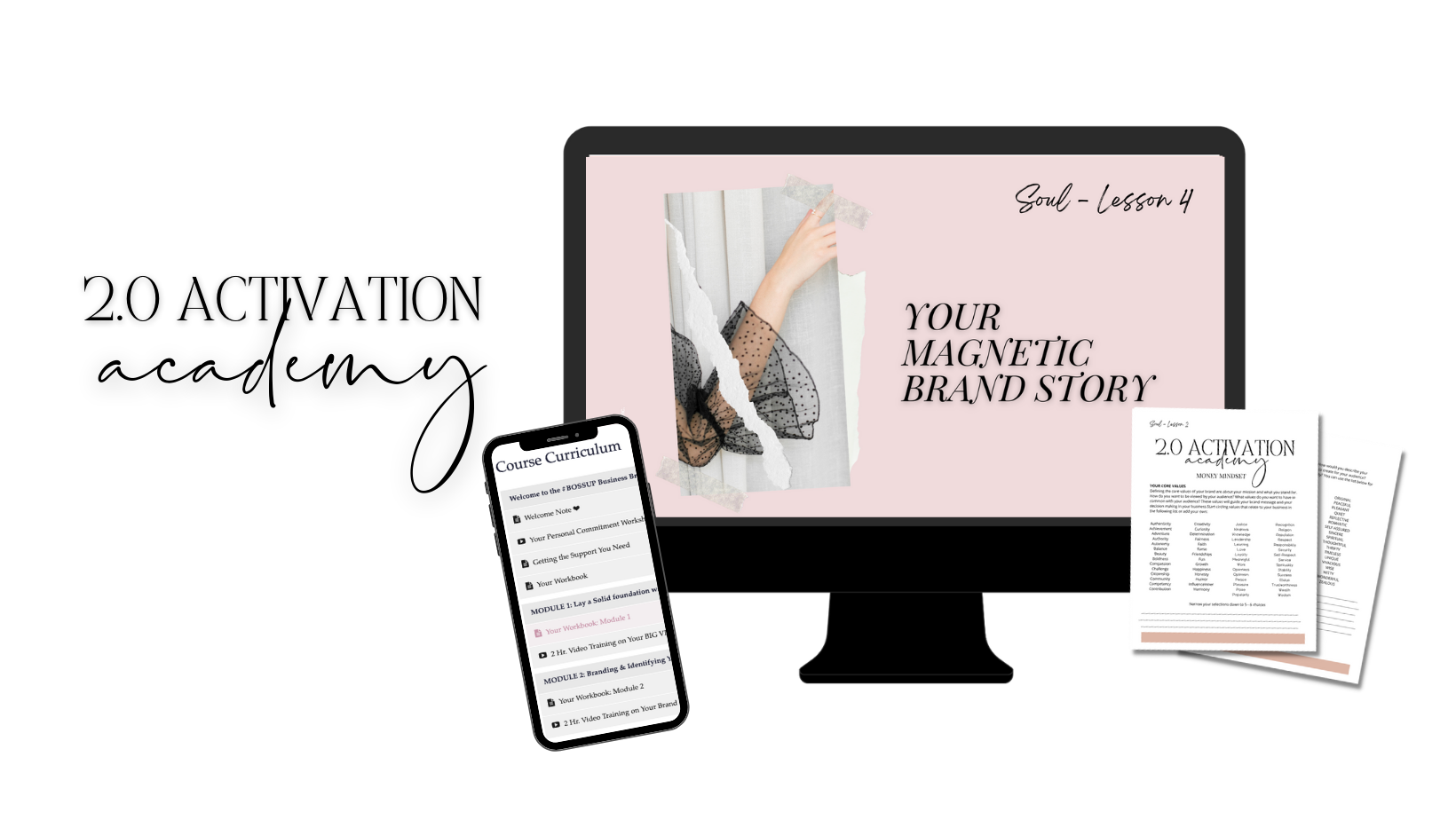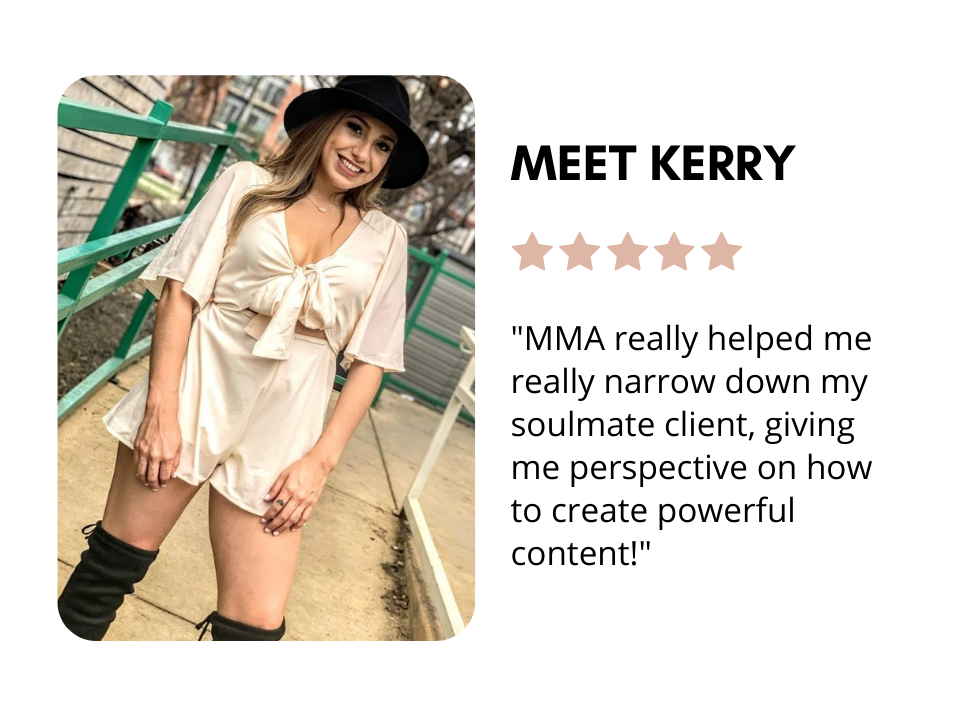 What you will feel in MMA...

IMAGINE WAKING UP FEELING WILDLY ACTIVATED TO SERVE, TO SOLVE & TO SLAY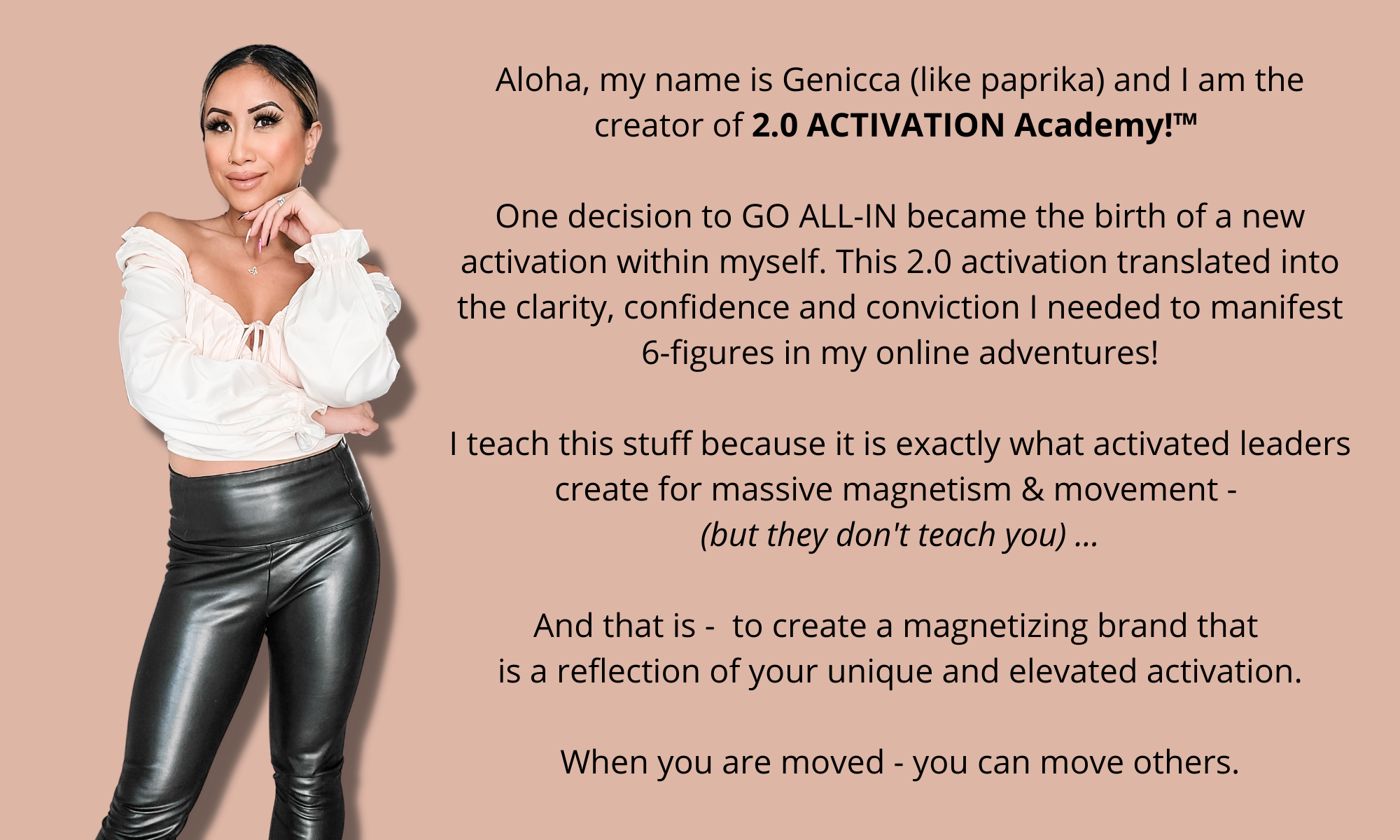 Now - I teach my entire step-by-step total brand makeover roadmap inside the 2.0 Activation Academy™!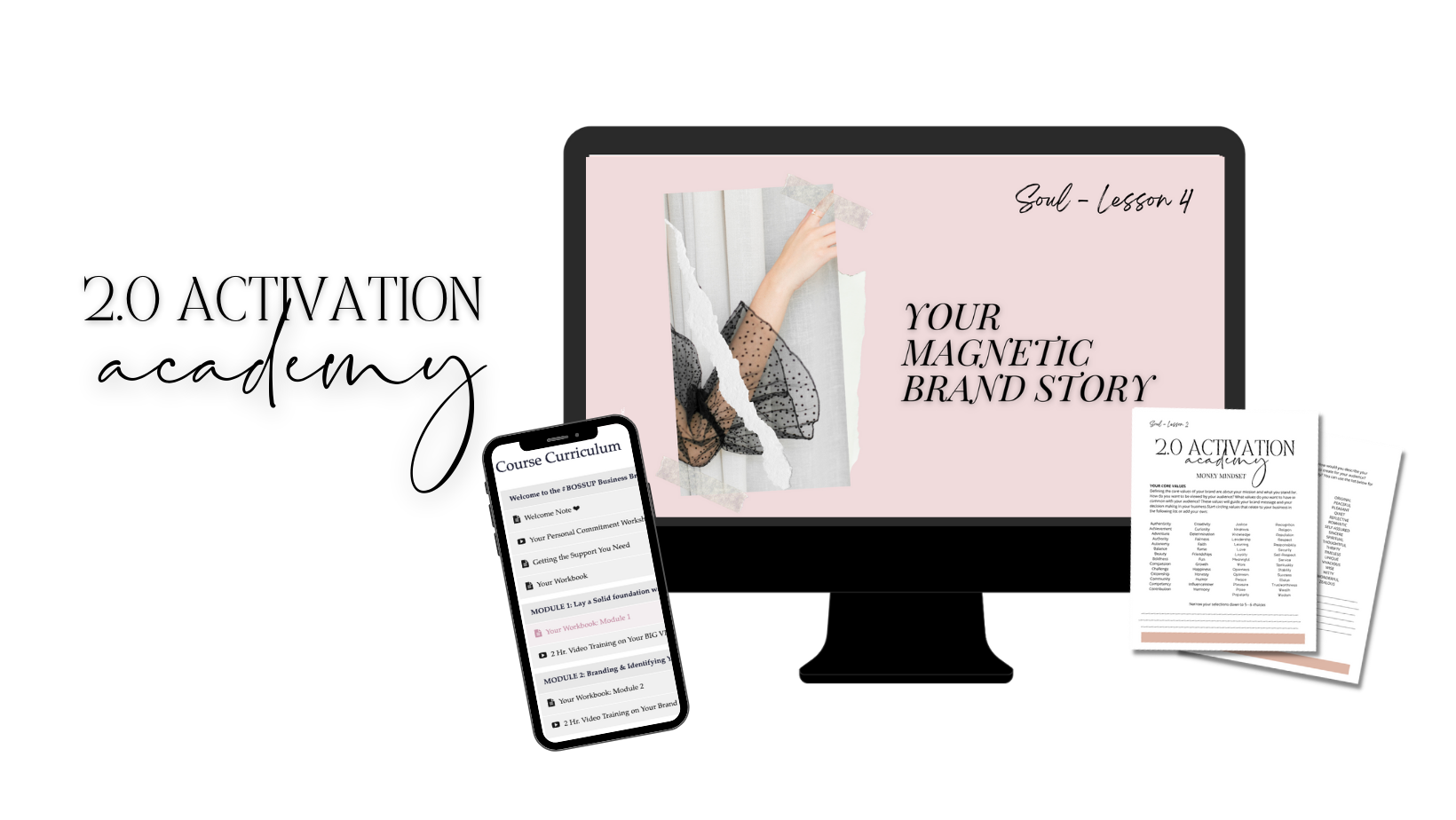 An energetic activation that will inspire you to take massive action!
This course is closed for enrollment.
Imagine this decision to GO ALL-IN as a massive step towards your NEXT-LEVEL - a commitment to your evolution as a professional entrepreneur.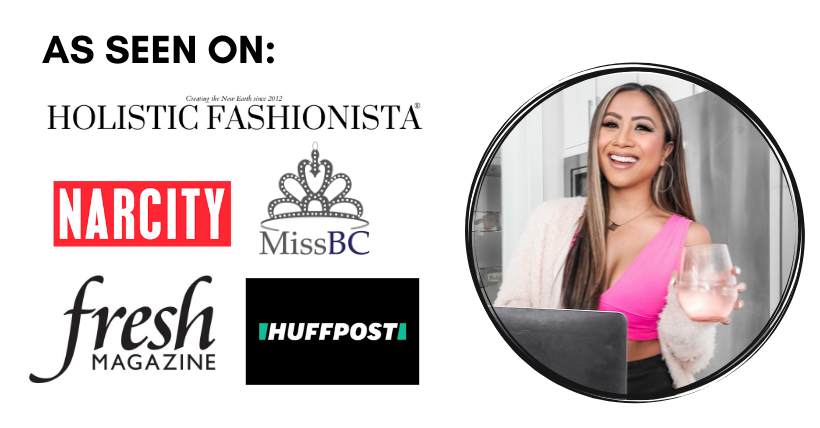 IMAGINE IF YOU KNEW HOW TO CONVERT STRANGERS TO CUSTOMERS WITH...
YOUR STORY.
YOUR VIBE.
YOUR STYLE.
YOUR KNOWLEDGE.
YOUR HEART.
YOUR PERSONALITY.
This course is closed for enrollment.
It's time to stop spinning your wheels, wasting time "looking for inspiration," being a billboard of your company and implementing an upline's strategy that just doesn't feel aligned to you.
It's time to feel wildly activated with clarity, confidence & conviction!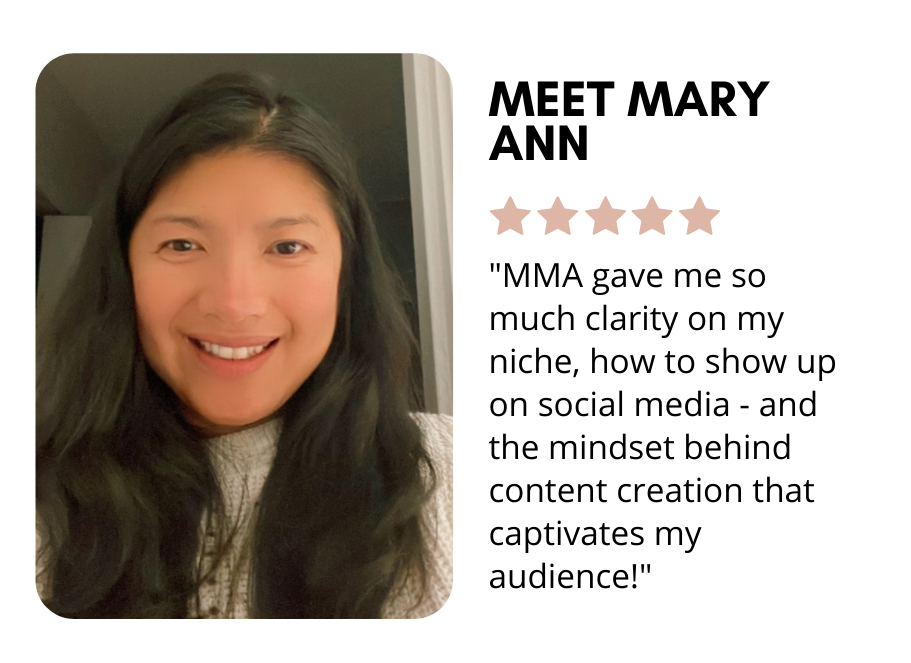 Frequently Asked Questions
When does the course start and finish?
The course starts as soon as you purchase - and never ends! You will immediately have access to all 4 Modules that you can complete at your own pace!
How long do I have access to the course?
How does lifetime access sound? After enrolling you have unlimited access to this course.
What if I am unhappy with the course?
I am SUPER CERTAIN that you will benefit massively from this program - that I GUARANTEE* it If, within 30 days of purchasing the 2.0 Activation Academy digital course, you are unhappy with it, I am happy to offer a refund. You've got to do the work, though! Buyers remorse doesn't count. :) All I ask is that you send proof that you implemented the required work (completed all worksheets and NO improvement in your social media growth/analytics - and I will offer a refund)
I'm not a network marketer - is the course still for me?
The concepts of this course apply to ANYONE who is using social media to grow their business + personal brand. My niche are network marketers - however, the same principles apply to coaches, course creators and small businesses.
I'm a busy mom/ I work 9-5 / both - worried whether or not I will have the time to complete it.
No problem at all! This program is broken down into bite sizes, with each lesson between 10-15min. long. I grew my business between nap times, so I totally understand that time is scarce, that's why I made sure that (1) you aren't overwhelmed with the information (2) you have unlimited access to the content!